Attend sessions virtually anywhere
MeBe is now offering Telehealth Speech & Language Therapy, Feeding Therapy, and Occupational Therapy! Since the therapy sessions are virtual, children can attend in the environment where they are motivated the most- in the comfort of home, the park, or even on vacation.
Our model centers around parent education to give you the tools necessary to help your child thrive across all environments. We work as a team to support your child's success.
We currently serve families with Telehealth in San Diego, Los Angeles, the Bay Area, and Seattle. We accept private pay and insurance, depending on your healthcare plan.
Speech & Language Therapy
Telehealth Speech & Language Therapy is a model of service that helps facilitate Speech & Language skills within a variety of environments, including the home or community, to help build important life skills in a more naturalistic setting.
We work closely with parents and caregivers to support skill development and provide parents with the therapeutic tools you need to help your child at home.
We work with a variety of Speech & Language diagnoses and will actively work with you to determine if this mode of therapy is appropriate for your child.
Occupational Therapy
Telehealth Occupational Therapy uses video chat on the computer, phone, or tablet to deliver an individualized session. We emphasize the importance of parent education and work closely with the child's primary caregivers to provide you tools necessary to be your child's best therapist.
We'll work together to help your child build fundamental skills such as dressing, feeding, eating, playing, handwriting, and other "occupations" of childhood.
We can use what you have in your home or help adapt the environment to support success for your child and family.
Language & Speech Disorders
We are passionate about helping children with speech and language impairments related to the understanding and use of language such as childhood apraxia of speech, developmental disorders, articulation, and more.
Our approach is child-centered, naturalistic, and play-based. Each treatment plan is tailored to the needs and interests of your child and your family.
Pragmatic Language & Social Skills
We understand the challenges that many children face making friends and interacting with loved ones in their environment. We offer individual and group sessions to help children practice these skills in a safe and supportive setting. We know that connecting socially with others is an essential part of living a full life and we're here to help.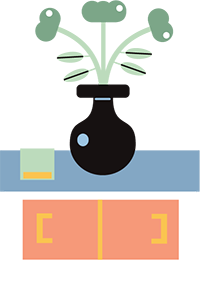 "I love working with children and their families through Telehealth. I am able to help parents learn to support their children within daily routines, engage children within motivating activities using technology, and target communication skills that will ultimately make the biggest impact within the child's natural environments. My goal is to empower parents to help their child's communication grow at home, at the grocery store, at school, at the park and even on vacation! Parent education and support is vital. True effective therapy really is a team approach, and in telehealth this can be easily achieved because I am only a video call away!"
Nicole Rosner, M.A., CCC-SLP
MeBe Clinical Director of Speech Language Pathology
"MeBe's Telehealth OT gives us a unique opportunity to work on fundamental skills for children in their familiar settings! With the focus being on parent coaching and also engaging with children with a variety of apps, games, and music; we can work on these important skills in a child's home. We can support children with feeding challenges at their own dining tables or even at the park for a picnic. We can work with children in real-time with handwriting practice or help children brush their teeth at their own sinks. Telehealth allows us to address these daily living tasks in a natural setting, and allows us ways to help families adapt their environments to best support their child's needs."
Angela Ochoa, MS, OTR/L
MeBe Clinical Director of Occupational Therapy

Frequently Asked Questions