Support for the whole family
We're here to help your whole family thrive. MeBe offers parent training and caregiver coaching to help family members learn the same therapeutic tools and techniques that our therapists apply in our ABA, Speech & Language Therapy, and Occupational Therapy sessions.
Individualized Parent Training
Learn the same techniques that our therapists teach your child in one-on-one caregiver coaching sessions. We provide individualized parent training and support for ABA, Speech, and Occupational Therapy so you feel empowered at home and can reinforce your child's lessons. Learn how to promote positive behaviors and help your family grow together.
Group Parent Training
When you join MeBe, you join a community dedicated to helping your family thrive. Our Group Parent Training with ABA provides parents with an opportunity to network, support, and learn from each other in a fun and relaxed setting. Make lasting relationships while learning how to leverage effective ABA techniques with your child.
ABA Parent Training
Meaningful and sustainable behavior change requires consistency across all settings and people with whom your child regularly interacts—including everyone on the MeBe team and your own family. That's why we require caregiver coaching and parent training for all our clients. As part of your MeBe experience, you will learn how to respond to your child's productive and counterproductive behaviors and how to use research-based ABA methods to help your child learn new behaviors.
Speech & Language Parent Training
Our approach to speech and language therapy is child-centered, naturalistic, and tailored to the needs of your child and your family. We will work closely with your family and teach you how to work with the speech and language therapy tools best suited to your child's needs.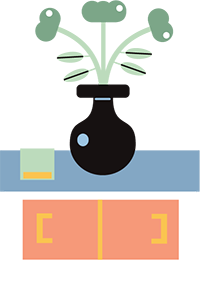 Family success starts here
Our Family Success Liaisons and Scheduling Coordinators collaborate with your child's therapy team to navigate insurance and design a schedule that promotes progress and works around your lifestyle. We're here to work with you every step along the way.
Contact us to get started!
Join the MeBe Family
We encourage all parents to connect with the MeBe family on Instagram and Facebook, and attend local community events to expand your support network.
In addition, MeBe offers free webinars for parents and caregivers each month to provide tips and helpful advice on a variety of topics- including tips to increase communication, activities to practice fine motor and gross motor skills, strategies to encourage play skills, tips for better sleep, and more!
Check out the recorded webinar on visual schedules and supports linked below, or visit the MeBe Family YouTube channel to view all of our previously recorded webinars.