Vision
We are a premier provider ensuring every child has immediate access to ethical, evidence-based therapies.
Mission
To empower families, professionals, and communities by educating and training them on evidence-based approaches. To improve the quality of life of those who they love and serve so every individual may achieve their maximum potential. To operate a sustainable business model where clients, employees, and partners of all diverse backgrounds are welcomed and valued. To foster an engaging environment where employees are motivated, recognized for excellence, and encouraged to cheer each other on.
Values
Quality – We believe that evidence-based therapies and cross-discipline collaboration can change lives. We are committed to the principles upon which our disciplines were built, while embracing new technologies so we can be better every day.
Transparency – We approach every interaction with candor and compassion. We own and learn from mistakes. Honesty is always the best policy.
Fun – We value a work culture where our employees laugh and learn together. We empower each other to grow as clinicians and professionals, so that we positively impact the families and communities we serve.
Individuality – We celebrate each unique individual. We work with families to better understand how they define quality of life and provide highly individualized therapies. We encourage employees to explore their interests, think outside the box, and push the status quo.
Our Core Commitments
Our work with you and your child will be guided by our dedication to:
EARLY INTERVENTION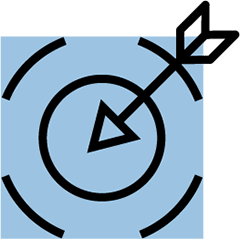 CUSTOMIZED THERAPY
FUN, PLAYFUL ACTIVITIES
ON-GOING PROGRESS ANALYSIS
FAMILY CENTERED APPROACH
MEANINGFUL & LASTING CHANGE
CROSS-DISCIPLINARY COLLABORATION
Accredited by Behavioral Health Center of Excellence
MeBe is proud to be a BHCOE Accreditated applied behavior analysis provider. We always strive to provide the highest level of care for our families. As a BHCOE Accredited organization, we are committed to meeting the highest standards of clinical quality, transparency, and accountability.
Click here to learn more about the Behavioral Health Center of Excellence.
Diversity and Inclusion at MeBe
MeBe is committed to fostering, cultivating, and preserving a culture of diversity, equity, and inclusion. We consider our team members to be our most valuable asset; the collective sum of our team's individual differences, life experiences, knowledge, inventiveness, self-expression, unique capabilities, and talents represents a significant part of not only our culture, but the company's reputation and achievements.
Everyone is welcome—as an inclusive workplace, our employees are comfortable bringing their authentic whole selves to work. MeBe is about "being me" and we truly value each person's individuality and unique qualities.
Click here to read more about our Mission, Vision, and Values.